As we have already written, the Cup of Ukraine tournament in the age category U-14 was played in Slobozhanskyi last week. The winner of this trophy was Phoenix from Kharkiv. Today we have decided to talk about the phenomenon of this team, as it mostly comprises players who experienced disbelief of other coaches back in their time, or players who mainly watched their team playing from the bench. And these are the players that the management and Phoenix coaching staff employed to create a team which became winner of the Cup of Ukraine. It is about that subject as well as about the history of the team that correspondent of «5х5» talked to the director of the Center of Social Youth Innovations Phoenix Oleksiy Soldatenko, who actually stood at the origins of futsal club Phoenix (Kharkiv).
– Oleksiy, let me first of all congratulate you and your team for winning the Cup of Ukraine (U-14).
– Thank you!
– It is well-known that your team was created from players who sat on the benches in their teams and coaches did not have any special faith in them. How did it all start?
– Everything started four years ago from a group of children who were not considered promising in their sports schools. These children were dreaming about football, but they could not fulfill their potential due to a number of objective and subjective reasons. They were not the fastest. Not the most agile. Not the most enduring. They did not show any results, did not win any medals. The only thing they had left is to watch those who played and won. On the whole it was a trivial situation which you can observe in any kind of sports. Then, as a rule, parents either transfer their child to a different football school, or tell him: 'Football is not for you. Let's try swimming. Or wrestling'. But what to do if a child is fascinated only by football? At that point we, a group of parents, dared to make an experiment. We wanted to prove our children that it is possible to achieve anything in life if you work hard and have trust in yourself. It was not even a matter of football for us. We understood: it doesn't matter what occupation the child chooses in life for himself, he can be successful if he is hard-working, industrious, capable of being part of the team, responsible for himself and for his teammate. I remember this day as clearly as if it was today. We were standing on a neglected school stadium. No balls, no uniform, equipment or money. We were journalists, teachers, doctors with no experience of creating a club. Except that some of us played football at weekends. We were standing and planning. Dreaming. So it all started with a dream. The first training sessions we conducted ourselves. Still we understood that we were lacking proper expertise. As the task was not a standard one, we needed coaches with unconventional approach, readiness to adapt, search for innovative solutions. Thus we encountered Serhii Hrytsenko and Yurii Vashchenko – people with football experience, however, they had never worked as coaches. They did not agree at once as the task looked impossible to accomplish. But they saw the boys and felt their determination. They started working, and in a year and a half they became certified coaches and received category 'C' coach licenses.
– Back at that time did you assign your coaches and players with a task to necessarily win one of the significant trophies in Ukrainian children and youth futsal?
– Of course not. We would lose to everyone with a big score. At our first own tournament we finished last. In the first season of city championship in futsal we came 19th, and we set a task to occupy 15th place in the next tournament. The boys distrusted their abilities, sometimes they were despaired. And the coaches had a single task – to achieve victory only with these children. No reinforcement from outside. This encouraged the coaches to search, to learn, to be tutors, psychologists. Thus they were growing professionally together with the team. We were more concentrated upon quality of the process than upon the result. Then our partner appeared – one of the largest IT-companies Plarium Ukraine which liked our philosophy – 'Anyone can be a hero'. They were also interested what could be achieved by children who were 'dropped out' from sport if proper conditions for their development were created. Laborious work with five coaches in football, track-and-field athletics and fitness started. The team was built not only on a football field, but also at team-building sessions with a psychologist. We wanted to create a model of professional children club focused on children and not on sport, no matter how paradoxically this could seem, a club where children would feel like heroes. In that way the name Phoenix and ambitious motto appeared. The first victories came later on and became a logical result of daily work.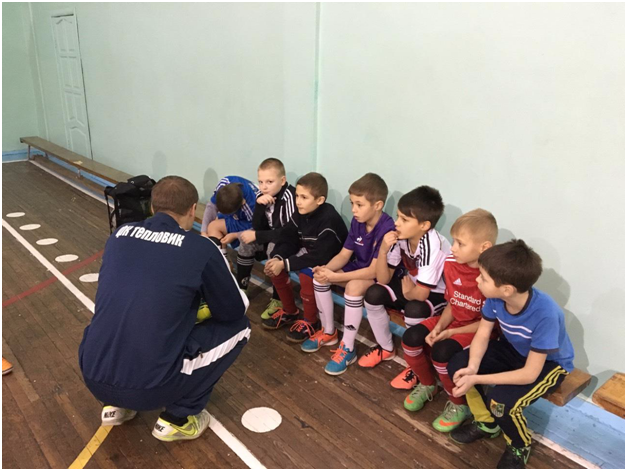 – When did you believe that Phoenix became winner of the Cup of Ukraine (U-14)?
– Perhaps I still have not believed it completely, as the happy-end of this story looks too much miraculous. The boys, I think, have not understood it either. We need time. People in many sport clubs with walls covered in medals and cups will smile when they read this. But for these boys such a result is an enormous victory. A victory both for themselves and for those who believed in them.
– What impressions did you get from the triumph of your team in Slobozhanskyi?
– The brightest impressions are from the game itself, from understanding how the team evolves. I often think – what would happen if four years ago we followed the well-trodden path? We would find some words to explain the children that there are many interesting things in life apart from football. It would be easy, but the difficult path that was chosen showed after the final whistle in Slobozhanskyi to our children and other children who were in similar conditions: anything can be achieved if you strive for it and ready to work hard. And it showed to parents that there is always alternative.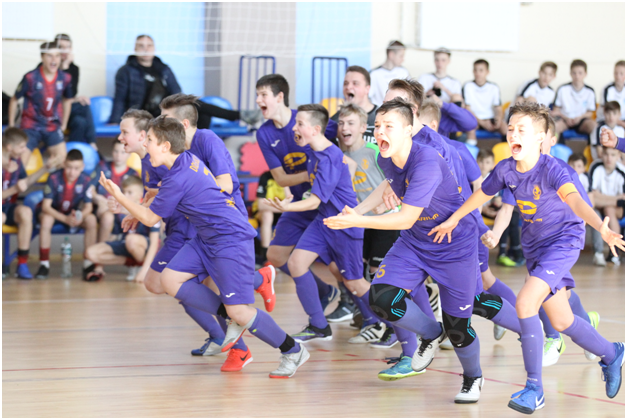 – Unfortunately, only a few teams participated in the tournament in Slobozhanskyi – there were only six, although about ten clubs, if not more, planned to struggle for the Cup of Ukraine (U-14). Did it influence the level of the tournament?
– It would undoubtedly benefit the tournament if more teams could participate in it. But those that came were of the same level. In general I haven't seen weak opponents at such tournaments. Many people even gather combined teams for championships and the Cups of Ukraine. So motivation of the participants cannot be denied.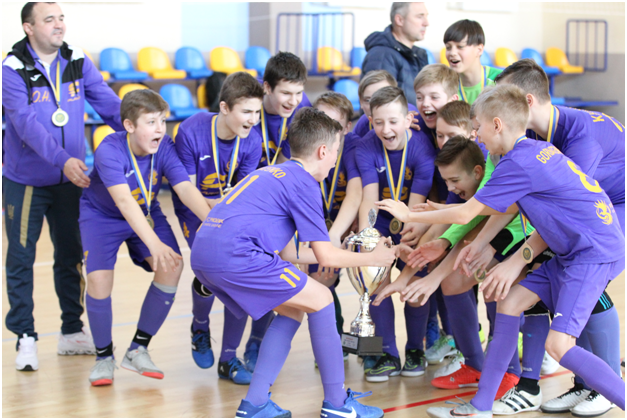 – Who was the toughest opponent for Phoenix to play a game with, and who was the easiest?
– There were no easy games. It is testified even by the results. There were two victories with the score 1:0. Two games that ended with penalty shootouts. Phoenix played almost all games on the defensive, and this is also indicative of our opponents' level. People in Kharkiv know that we, as a rule, always play as favorite. I liked a lot both games with Olympia-Dnipro. I am sure that in the game aspect they were a joy to watch for spectators, coaches and the boys. Crystal from Odessa is a very light, fast team with good technics, and we know several boys from it by Chorne More. We gladly cheered for them and I am sure that only their short bench prevented players from Odessa to get into three best teams. Our game with Ista-DYSSh 7 (Children and Youth Sports School No 7) will also be remembered as it became one of our best at this tournament.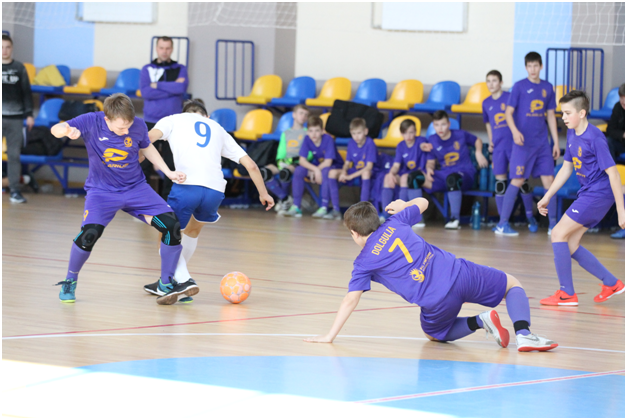 – Can you distinguish someone in your team at this tournament?
– It's not our way to distinguish someone. And it's not just politesse. I cannot name a single player whose contribution into common victory would be insignificant. Our coaches are good managers. And a good manager always builds a team using strong points of every player to the greatest extent and offsetting the weak ones. Basically, it is indeed the art of management, not only in football. We won due to impeccable discipline, good tactical training, extraordinary dedication and desire. Both the goalkeepers and the field players played at the level worthy of the tournament. And it was the Team that won the Cup of Ukraine.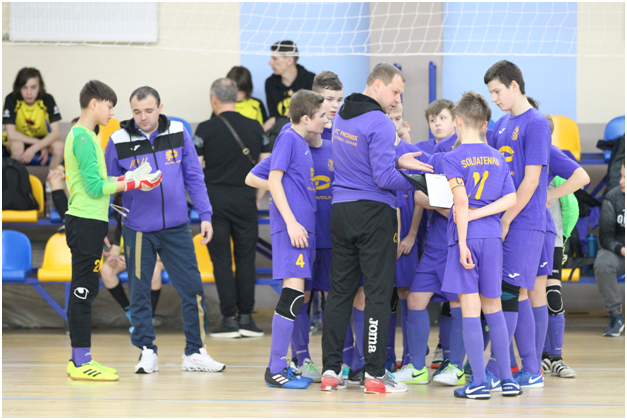 – This season Phoenix took part in the championship of Ukraine (U-15) among First League teams where it advanced into final part, and it won the Cup of Ukraine (U-14) as well. Is it possible to regard this season as the most successful for your team?
– We evaluate if a season is successful based not only on football ratings, but also on qualitative development of the club. In this respect the season has definitely been a success. We have won our first international tournament – Hamburg Cup International. We have won the Top League of Futsal Fair in Lutsk. We have completed our work to create the website of our team that took us almost two years. We take special pride in it as such website is worthy of many professional clubs. We have got again to the final part of the championship of Ukraine, moreover, we have done this in in the elder age division. Although we cannot boast the results of Kherson final, the experience was very beneficial. It gave momentum to discussions, ideas, plans and this, among other things, had its impact upon Phoenix success in the Cup. We have become an officially registered public company – it is a benchmark stage for us. Four years ago the initiative of parents transformed into Center of Social Youth Innovations Phoenix. And, undoubtedly, into the Cup of Ukraine as the highest sport achievement of the team for now.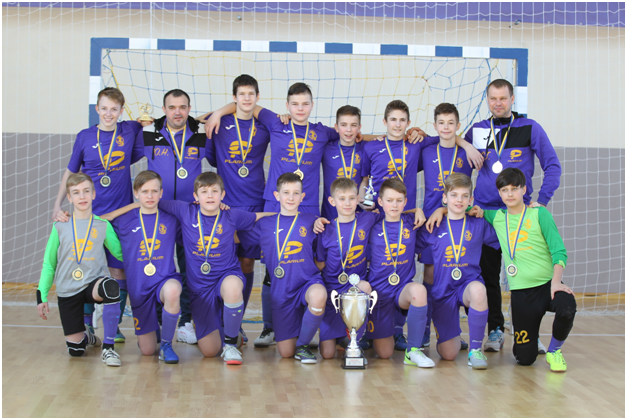 – If you don't mind me asking: why has Phoenix decided not to take part in the games of the Cup of Ukraine (U-15)?
– It is physically difficult for children to play with opponents who are two years elder than they. The players in Phoenix are boys born in 2006, 2007 and 2008. So, I think that the championship of Ukraine (U-15) and the championship of Kharkiv (U-15) were quite enough if we talk about gaining experience. I consider that it is wrong for the Futsal Association of Ukraine not to hold championships in age divisions U-14, U-12. This would make competitions more interesting and uniform and would attract more participants.
– What are Phoenix plans for the last part of the season?
– With respect to quarantine even the training process is in doubt, let alone the tournaments. It is very complicated to plan anything, especially when you have a feeling that quarantine will not be limited by two weeks. For the time being we are solving the main task – how to keep the team fit for games.
– Do you intend to take part in the summer tournament in Chornomorsk?
– There are two tournaments which the team traditionally attend in spring – the Cup Plarium Ukraine in memory of Boris Lanevskyi and the Tournament dedicated to Children's Day. For now these two tournaments are in question due to quarantine. It is premature to speak about trips to other cities under present-day conditions.
– Does your team have any plans to upgrade in class and try their hands in the Top League (U-15)?
– It will largely depend on the format and logistics of the tournaments. This year logistics often raised questions. It seems to me that it is primarily related to lack of personnel of the Futsal Association of Ukraine. Two people are physically unable to cope with such scope of work. I think the Association needs to reconsider this approach as such. I would give away holding of championships and Cups to outsourcing by announcing tender bids. Let the interested companies or clubs at site deal with logistics and organization issues. And let the Association coordinate and support the process.
– Let's now talk about the past instead of future. First of all I want to ask: why is it futsal and not big football?
– Futsal is easier from organization point of view. It has great perspectives and great future. Futsal is dynamic and spectacular, it requires quick decisions and ability to use not only your legs but your head as well. We played futsal ourselves as parents at amateur level and the coaches at professional level.
– The motto of Phoenix from Kharkiv – 'Anyone can be a hero'. Does it comply with the philosophy of the club?
– Absolutely. Everything is subject to it in our team. Not only the training process, but also information strategy, where the child is always in the center point. The boys remember well how they started. They are aware what they had to change in themselves and how many efforts they had to make to achieve this result. For us they are heroes in the true sense of this word.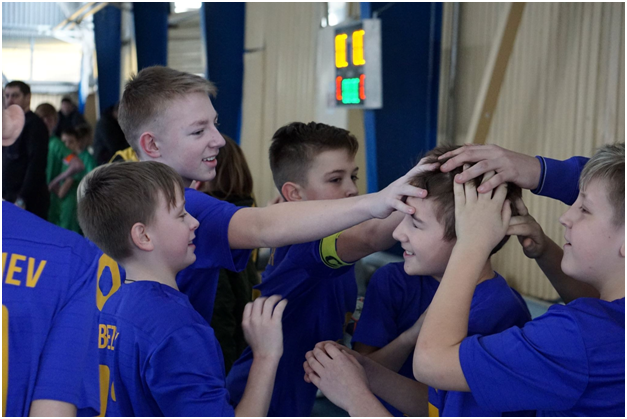 – I know that now Phoenix also has a younger team. Was it gathered according to the same principle as this one which became winner of the Cup of Ukraine?
– Almost. Many children have come from other schools, although they have virtually no negative experience. We are interested to see how our methods will work 'from scratch'. We are still learning how to work, to understand each other and we don't take part in tournaments yet. The main principle is unchanged: it makes no difference how you are doing. Your attitude to the game and your readiness to work a lot is what matters. And you cannot deny our kids that.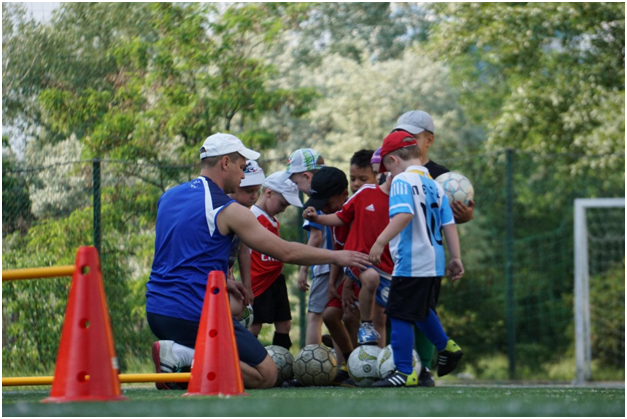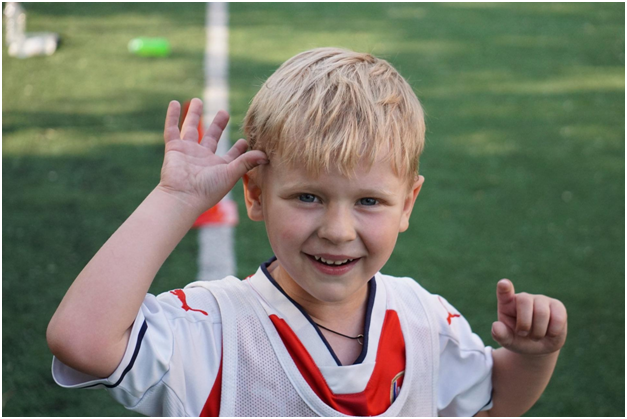 – Now Phoenix has something that many of children and youth teams in Ukraine don't have. I mean that you have your own website, your press service, a video and photo report from each contest. What else does Phoenix have to surprise Ukrainian futsal community in future?
– We try to be as responsive and informative as possible. In half an hour, one hour maximum after the games we have complete statistics of the game at our website, including technical stats, photo reports.Complete video and video report of the game. History of previous games of these teams against each other. Text review of the game. Website also incorporates Intranet – a closed section where parents and coaches can track progress of the boys with the results of tests, grades, etc. This year Phoenix has developed a system of analyzing performance characteristics of the players based on many parameters, formula to assess efficiency factor. Coaches receive such analysis after each game. Very soon it will be integrated into the website of the team. Complete information will become available to coaches in the closed section. And everyone will be able to see the best players based on different parameters – on personal pages, in the analysis of games and in the section of the team statistics. This will make the website even more informative and interesting. And innovative, for sure.
– Unfortunately, at the moment Kharkiv is not represented in Ukrainian professional futsal (it is men's futsal we are talking about, not women's, as there is Tesla). Do you have any plans to create a professional club on the basis of this team that could restore futsal traditions in Kharkiv?
– If the boys can grow up to this level, we will definitely support them. We don't have any special objective of this kind. If some of the boys decide to cast in their lot with futsal, we will enjoy it. However, we will also enjoy it all the same if experience gained in Phoenix will help them to be successful in any field they choose. As for me, this is exactly what sport's social mission is all about.
Artem TERENTIEV, «5х5»